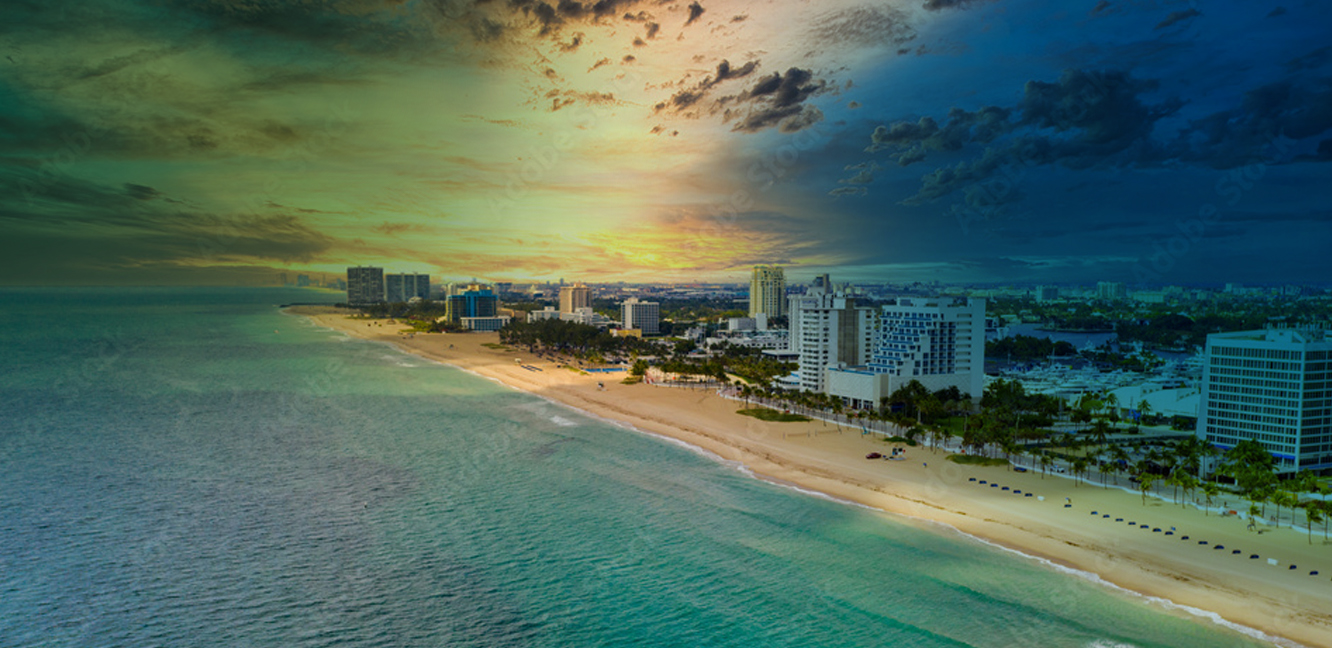 News
The Southeast Florida Regionally Unified Sea Level Rise Projection: Understanding, Applying, and Considering the Context of the Third Regional Update
July 15, 2020
As part of its ongoing work to build the capacity of practitioners and stakeholders to advance coordinated regional climate change action, the Southeast Florida Regional Climate Change Compact held a three-part webinar series on the third update to its Unified Sea Level Rise for the Southeast Florida Region. Panelists provided an overview of the 2019 projection and how it was developed, and discussed how the 2019 projection can serve as a tool to assist decision-makers at the local and regional levels to plan for and make decisions about sea level rise (SLR) and associated vulnerabilities.  
In the first webinar, "Southeast Florida's 2019 Unified Sea Level Projection: The Foundations," panelists provided a technical overview of the aspects that underpin the 2019 projection and  how to use the projection curves in practice. The second webinar of the series, "Applying the 2019 Southeast Florida Unified Sea Level Projection," offered learnings on a variety of projects and initiatives which incorporated the SLR projection—from community engagement with homeowners to promote private property elevations to developing policy on minimum base flood elevations. Panelists shared examples of how projections have been integrated into city planning initiatives, urban development regulations, and level of service standards. 
In the concluding webinar of the series, "Southeast Florida's 2019 Unified Sea Level Projection: Considering the Current Context," Whitney Gray, of Florida Department of Environmental Protection, discussed how local projections connect with FDEP's rulemaking and other resilience policy and programs in the context of Florida's emerging statewide resilience policy and legislation. The webinar also included discussions on how local governments can improve bi-directional communications with residents about sea level rise, risk, and potential solutions. Panelists also offered guidance for how staff can develop a case for equitable investments in resilience amidst an economic recession and global pandemic. Recordings and presentations from all three webinars are available here. 
For more resources on sea level rise and regional sea level rise projections, refer to the Regional Climate Action Plan's resources pages on Regional Economic Resilience, Social Equity, and Water.