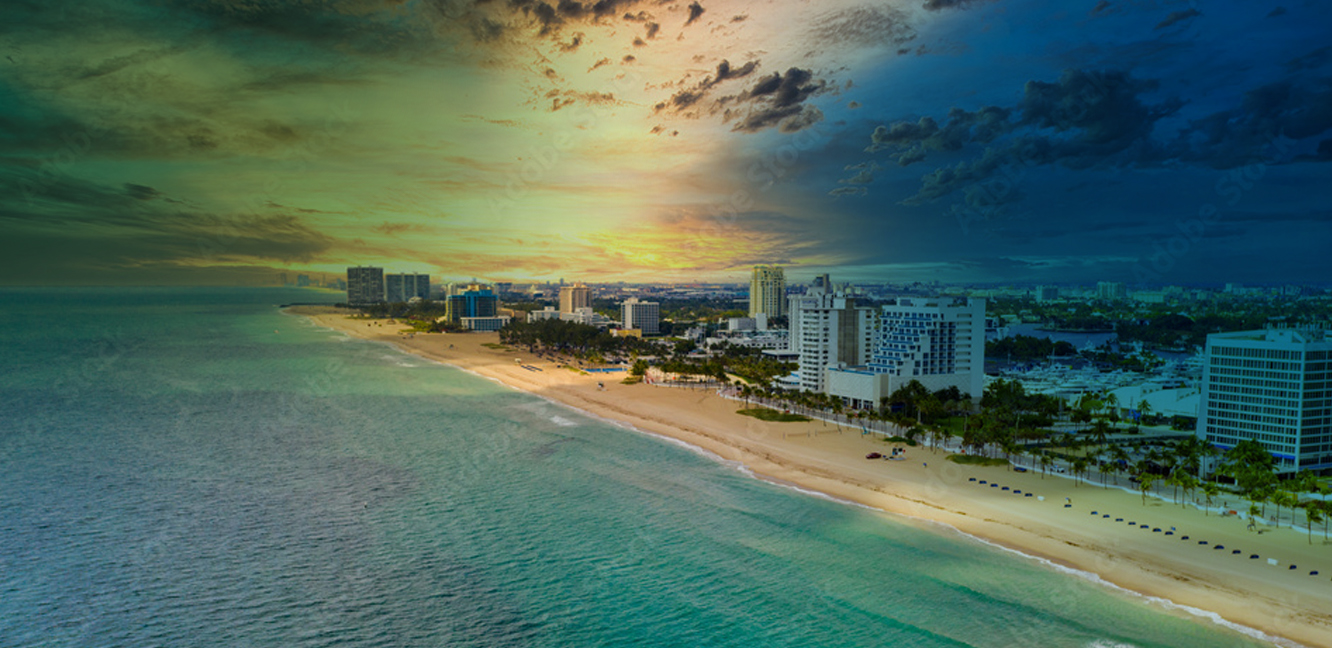 News
The Compact's Economic Resilience Work Group Undertakes Regional Economic Analysis on Climate Adaptation
August 14, 2019
This fall, the Compact's economic resilience work group will be launching a regional economic analysis of the risk associated with flooding and sea level rise, as well as the economic benefit and opportunity associated with resilience investment.
Collaboration and partnership between a myriad of regional stakeholders is integral to preparing and safeguarding communities from the impacts of climate change. In this work, private sector stakeholders undoubtedly play a pivotal role. With this understanding, representatives of the four Compact counties and Southeast Florida's economic development leaders signed a Joint Statement on Collaboration for Regional Economic Resilience in 2017, which outlines opportunities to bolster collaboration to build regional climate resilience. To ensure continued engagement with the business community, the Compact developed a standing economic resilience work group. 
Over the last year, the Compact's economic resilience work group has laid the groundwork for an ambitious undertaking: a regional economic analysis regarding sea level rise, flooding, and resilient adaptation. The work group has finalized the scope of the upcoming analysis, raised necessary funding, and selected the project team, which includes experts in flood risk evaluation and climate risk economic modeling. It will employ the services of the global real estate and land use organization, the Urban Land Institute, to serve as project manager. The study is expected to kick off in early fall with completion by April 2020.
The study will quantify impacts from tidal flooding and storm surge on regional real estate values and economic activity by sector, estimate the economic benefit of avoided disruptions, evaluate resilience investments based on expected economic returns, and explore additional opportunities for industry growth resulting from investment.
Experts will develop a high-level risk assessment for the four counties as well as a higher resolution analysis focused on select corridors representative of the region's key economies. Study results are anticipated to inform collaborative planning, strategic infrastructure investments, and targets for economic resilience. The study is funded via the Compact counties, the regional chambers of commerce and business forums, and a resilience grant from the Florida Department of Environmental Protection.