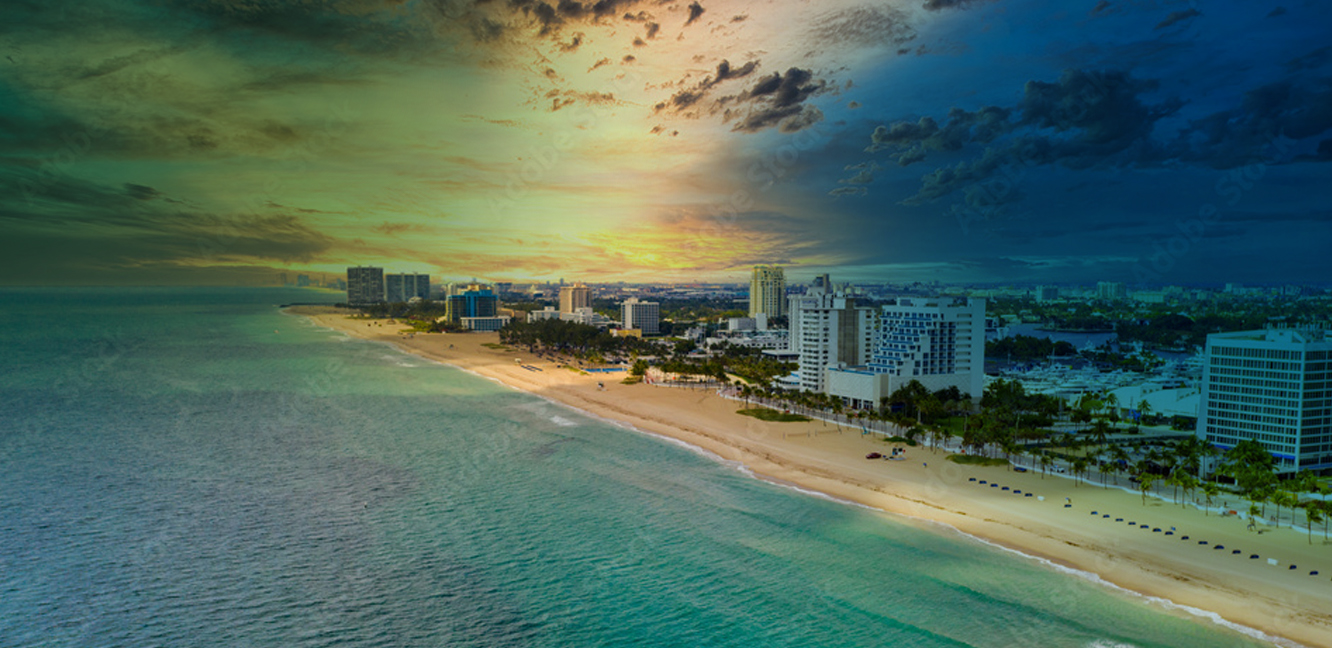 News
Steve Adams Departs Compact Implementation Partner, Institute for Sustainable Communities
October 20, 2020
This month, the Compact bids farewell to ISC's Steve Adams, who will be departing after nine years of service to ISC and 11 years of actively working with the Compact. We invited Steve to offer his thoughts:
"Over the past 11 years, I've had the incredible opportunity to work with so many dedicated people in Southeast Florida to advance the very simple idea that by working together at the metro-regional scale, cities and counties and the communities they serve can more rapidly advance climate action. The Compact was the first instance of putting this idea into practice within the U.S. and your hard work has inspired similar efforts around the state and across the country – today, there are 32 regional climate collaboratives operating within the U.S. and many of them point to the Compact as the example they sought to emulate. I hope that this is an enduring point of pride for each of you.
As for me, I've lately come to feel that inner tug that it is time to seek out new challenges. When I last felt the tug, the direction was glaringly clear. In working on Florida's Energy and Climate Action Plan, I realized that climate change adaptation was then still inchoate, largely a creature of the academic literature without a field of practice or tangible examples of what adaptation might look like on the ground. And it occurred to me that working at the local level was the right place to start. ISC has afforded me a nurturing professional home enabling me to make some humble contributions toward filling some of these gaps. As I take this next step, the direction is much less clear and I know that I need to step back for just a bit to think more deeply about how I can continue to be of service. I leave knowing that the Compact is strong and its support functions are in capable hands.
Throughout my career, I've never had the opportunity to remain with a process from start-up, to implementation, to its fuller flowering; being with you all on the Compact's decade-plus journey has truly been an incredible honor. I am deeply grateful to you all for this 'once in a career' experience. I remain a lifelong friend of the Compact and will be closely watching your progress. I look forward to seeing you all again at a future Compact Summit when we can safely gather in person once again."
Those from the Compact whom have worked alongside Steve for many years also offered their reflections on his impact:   
"Confidant, mediator, therapist, diplomat, visionary, strategist, connector, evangelist, grant writer, motivational speaker, encyclopedia, editor: Steve has worn so many hats for the Compact over the years, he must have neck muscles like the Incredible Hulk by now. To me, more than anything else, he's a wonderful mentor and cherished friend. Working with him (and all our Compact colleagues) has been a highlight of my career. Happy trails, Steve, and please don't screen our calls after you step down!" – Jason Liechty, Broward County
"Steve Adams was an extraordinary facilitator of the SE FL Climate Compact.  His dedication and efforts helped lead the revolutionary efforts of the Compact in development of a Regional Climate Action Plan,  which  will ultimately build resilience for millions of people that live in  the 4 counties and cities in the SE FL region.   Steve consistently set the bar high for the Compact goals, and encouraged each of us to be bold in our thoughts and actions in preparing for resilience." – Rhonda Haag, Monroe County