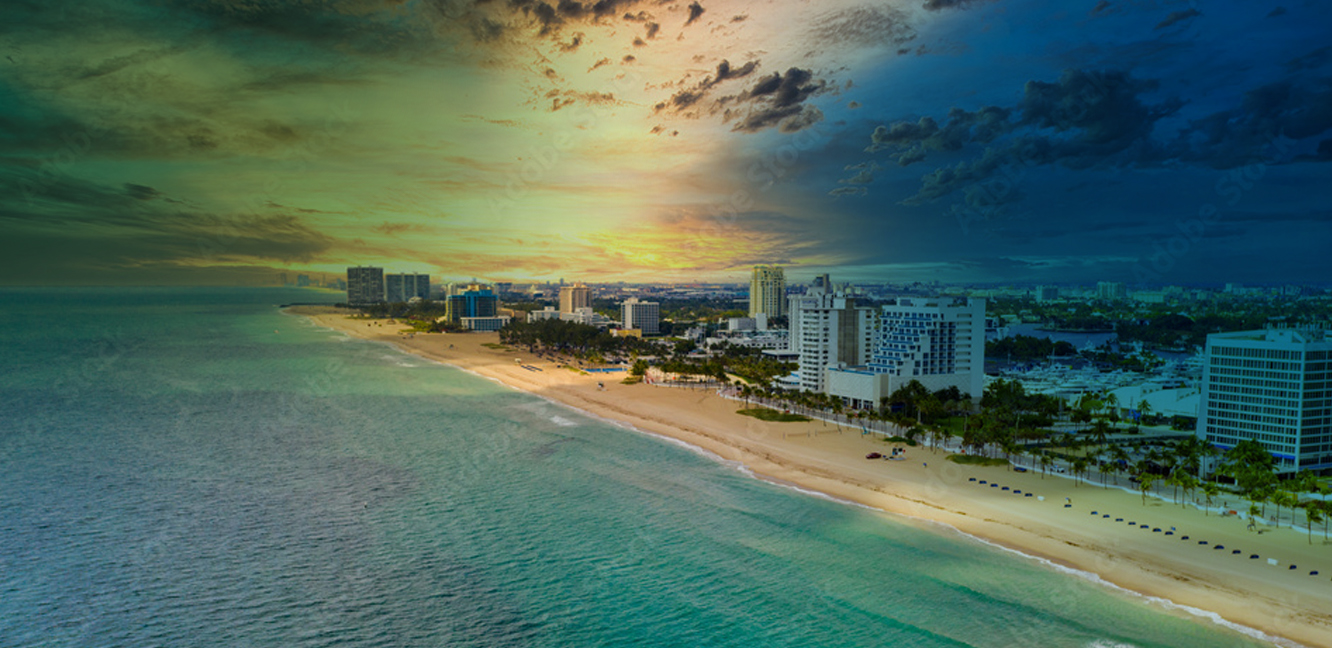 News
South Florida Water Management District Advances Analysis of Future, Extreme Rainfall Conditions
October 20, 2020
The South Florida Water Management District (SFWMD) has partnered  with the Sea Level Solutions Center in the Institute of Environment at Florida International University (FIU) and the United States Geological Survey (USGS) to anticipate future rainfall conditions across the 16 counties in the South Florida Water Management District. The joint study will use the latest science in evaluating future conditions climate data, as well as the best available climate model downscaled datasets, particularly a refined evaluation of predicted rainfall, to assess impacts of more intense rainfall events on water resources and ecosystems.
Results of this project will inform the District's water resources management and restoration efforts, and will lead to more accurate simulations of effects of rainfall extremes and other meteorological factors. Ultimately, SFWMD can use the results to support the implementation of the SFMWD's mission of safeguarding and restoring South Florida's water resources and ecosystems, protecting communities from flooding, and meeting the region's water needs. The results will also help to strengthen the district's planning capacity by anticipating future rainfall conditions districtwide and  by characterizing potential changes in design standards and their impact over current and future operational decisions. 
Other potential uses include supporting the district in designing its Flood Protection Level of Service and Canal Conveyance Programs and informing SFWMD studies about the increase in flood risk as a result of more intense rainfall events under changed future climate conditions. The study may also support the reassessment of the Central & Southern Florida Flood Control Project, which was established to construct flood control devices throughout southern Florida, and ensuring the system provides the desired level of flood protection upstream of the tidal structures today and into the future, with consideration of more intense rainfall events.