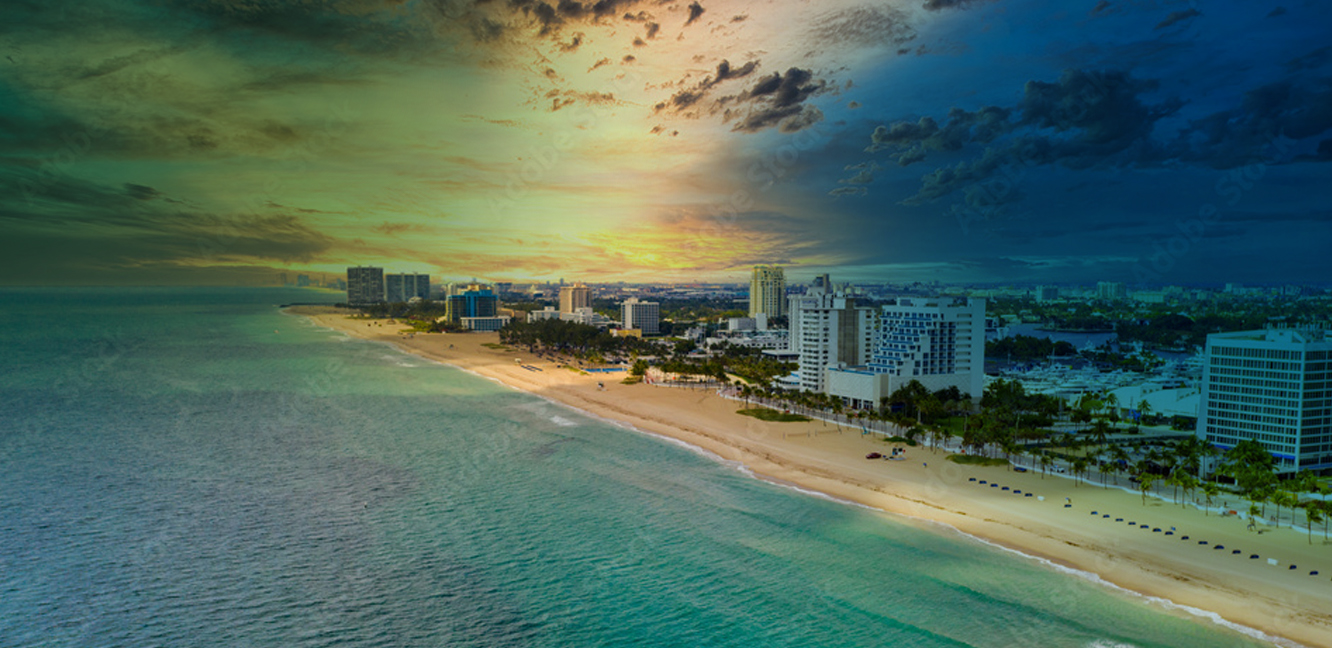 News
Social Equity and Engagement Subcommittee of the Broward Climate Change Task Force
July 15, 2020
By: George Cavros, SACE, Subcommittee Co-Chair and Sasha Forbes, NRDC, Subcommittee Co-Chair
Southeast Florida is a national leader on regional cooperation in adapting to the impacts of climate change and mitigating greenhouse gas emissions. Yet, as we continue to engage in efforts to make our respective counties more resilient, we must ensure that our work is inclusive and produces equitable outcomes for all members of our community. In order to better address this goal, the Broward Climate Change Task Force (CCTF) formed the Social Equity and Engagement Subcommittee.
The newly formed subcommittee aims to collaborate with community partners to identify and address the most urgent climate issues faced by frontline communities and encourage the CCTF to act. Additionally, the subcommittee has adopted an agenda that includes working to infuse diversity, equity, and inclusion into the task force's dialogue and actions. Infusing equity into the dialogue means getting specific about who is impacted and making direct connections to topics not traditionally seen as "climate" issues but that influence heightened vulnerability – such as housing costs, access to healthcare, gentrification and displacement, policing, and energy burden. The subcommittee is also focused on gathering information broken down by race, income, geography, and other factors since having disaggregated data offers one of the best pictures for addressing levels of climate impact in the community.  
Our experience has repeatedly shown that Black, Indigenous and communities of color, the elderly, people with disabilities, and people who are low-income, are at the greatest risk to climate and natural disasters due to systemic inequities, injustices, and other disparities. Yet, our conversations on how to achieve more equitable outcomes are often not advancing specific actions that address the inequities faced by communities of color and low-income communities. For that reason, the subcommittee invited community leaders, Nancy Metayer and Dr. Kilan Bishop, to discuss their experience working on climate justice issues in Miami and their recommendations for CCTF in incorporating equity into decision-making.  When issues of race are discussed, the conversation can sometimes become uncomfortable but is a necessary step to catalyze constructive discussions on next steps.  We must continue to push those conversations and actions forward.
Equity without community involvement and ownership is not possible. The subcommittee is actively considering the most meaningful ways to work with frontline communities and partners to make sure frontline communities and community-based organizations are continuing to help lead the way in climate action decision-making. The COVID-19 crisis has slowed down those efforts.  
The membership of the subcommittee is composed of task force members residing in Broward County and includes representatives of Natural Resources Defense Council (NRDC), Southern Alliance for Clean Energy (SACE), Florida Power & Light (FPL), and Florida Atlantic University (FAU). We need and welcome participation by members of the public at all our meetings.
This and other subcommittees were launched last year in response to members' requests to have more time for group collaboration on specific climate issues. The subcommittees provide reports on climate action progress at the quarterly task force meetings.
The task force is a 25-member board, appointed by the Broward County Commission, charged with developing recommendations for a coordinated county-wide strategy to mitigate the causes and address the local implications of global climate change.  The subcommittees will support the development of the 2020 Broward County Climate Change Action Plan.