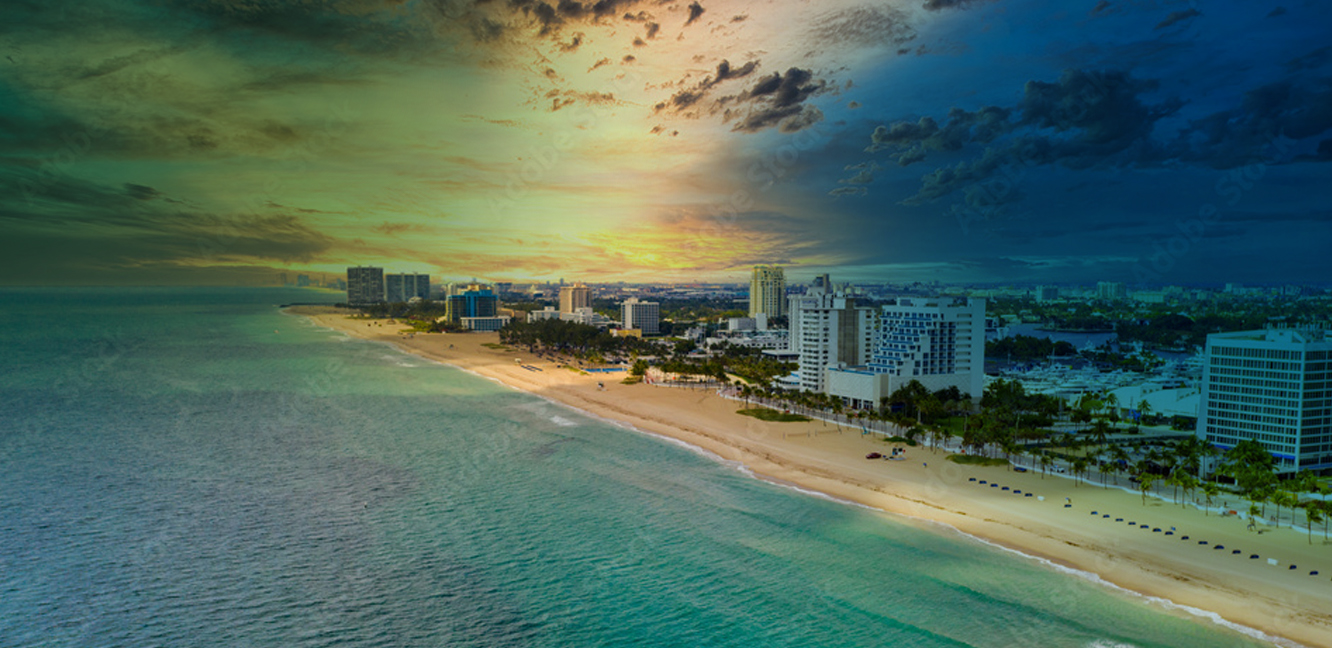 News
Policy, outreach and improved communications underpin multi-pronged heat strategy in Miami-Dade County
October 5, 2023
Globally, temperatures this summer have been the hottest on record, surpassing previous records by a large margin, according to data from the European Union Climate Change Service. While communities in southeast Florida are no strangers to warm summers, the temperatures experienced in July and August were also unprecedented for our region. The Miami heat index in July topped 100°F for 46 consecutive days and 106°F for 13 straight days. Before this heat wave, Miami had only seen the heat index reach 109°F a total of 11 times before. During the July extreme heat event, a 109°F index was reached for seven days in less than a month, according to Dr. Brian McNoldy, a University of Miami scientist.  
Through a myriad of community partnerships, Miami-Dade County continues to set a national example for extreme heat response. This newsletter has previously covered the appointment of the nation's first Chief Heat Officer, Jane Gilbert, and the release of Miami-Dade County's Extreme Heat Action Plan, developed through the support of a 15-member Climate and Heat Health Task Force co-chaired by Gilbert and Dr. Cheryl Holder, physician, professor and community advocate. Extreme heat trainings are being conducted across the county, and a multilingual Heat Season campaign is being deployed to reach thousands of residents to help people learn how to stay safe in the heat.
Additional advancements to improve heat awareness and safety are also taking shape through both improved communication and outreach, and public policy. Through a pilot project partnership with Miami-Dade County, for the first time ever, the National Weather Service Weather Forecast Office in Miami (WFO Miami) began to test a change to the Heat Advisory and Excessive Heat Warning criteria for public forecast zones in Miami-Dade County, which started on June 1st. The new criteria are better aligned with local climatology, as well as recent health data, which indicate that significant health impacts from heat occur at heat index values lower than the current advisory/warning criteria. The new, experimental heat advisory warning criteria for public forecast zones in Miami-Dade County include: 1) a Heat Advisory when the heat index meets or exceeds 105°F for at least two hours (a reduction from the 108°F trigger currently in use for all public zones of the WFO Miami service area); and 2) an Excessive Heat Warning when the heat index meets or exceeds 110°F for at least two hours (a reduction from the 113°F trigger). 
Critical policy updates are also being considered by the Miami-Dade Board of County Commissioners (BOCC) in October that would provide agricultural and construction workers within the county the legally protected right to 10 minutes of paid rest and water breaks every two hours to cool down under shade to avoid heat stroke on days exceeding a heat index of 90+°F. The ordinance, which has already been approved by the BOCC's Community Health Committee, is up for final vote by the full Board in October. It has been advanced by the tireless advocacy of WeCount, a non-profit membership organization of immigrant workers and families in South Florida, which has been pushing for this legislation for two years as part of its Que Calor campaign. In its current form, the ordinance would also create a heat exposure safety program to educate workers and their supervisors about the risks of heat exposure and the best ways to minimize heat-related illness, and a new county Office of Workplace Health and Safety to help enforce labor protections and support employers and workers with implementing heat safety protocols that can prevent heat-related illness and save lives. 
This policy directly aligns with the RCAP recommendation, "Public Health 3.4" – "Adopt policies like frequent breaks and increased water access that protect people who work and play outdoors from extreme heat, especially when compounded with high humidity. Local governments should lead by example through consideration of workplace heat standards and protocols."