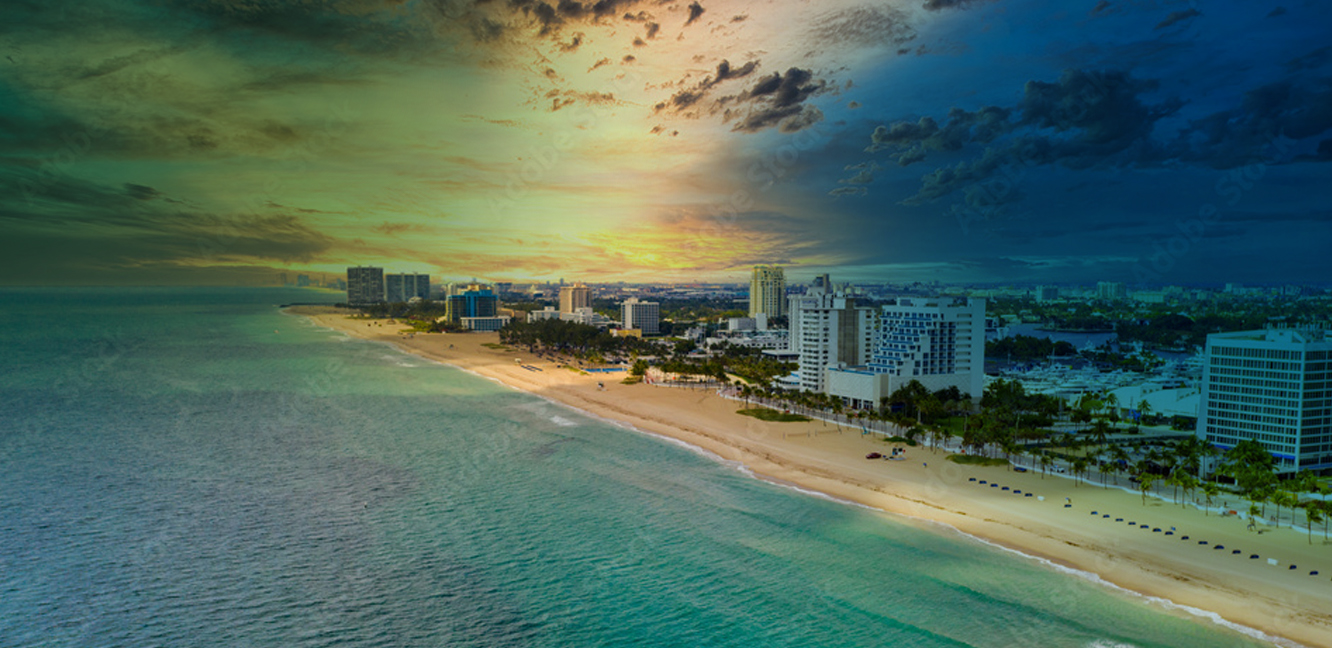 News
Passage of Landmark Inflation Reduction Act Will Provide Transformative Opportunities for Local Governments to Address Climate Change
October 13, 2022
In August, the White House signed the most significant climate legislation ever passed into law, the Inflation Reduction Act (IRA). The IRA includes $369 billion in clean energy and climate investments over the next decade and will provide an unprecedented opportunity to local governments to accelerate emission reduction and resilience goals.
According to the nonpartisan Rhodium Group analysis, the IRA places the U.S. on an aggressive path toward meeting its national climate goals, helping to close as much as 51% of the gap between the U.S.' trajectory without the bill in place, and the U.S.' 2030 climate target. Their research finds that the package as a whole drives U.S. net greenhouse gas emissions down 32-42% below 2005 levels by 2030, compared to 24-35% without it. On the high end, that's equal to zeroing out all current emissions from California and Florida combined. It will also fund investments in climate resilience critical to the Compact region. In Florida, a report commissioned by The Nature Conservancy and conducted by BW Research Partners indicates that the IRA will drive over $15.4 billion of investment creating diverse opportunities across the economy over the next decade.
Local governments in Southeast Florida should begin to prepare and position themselves to receive funding through this historic package. There are several provisions in the legislation through which local governments may directly draw financial support from a federal agency. Funds will also be routed through state energy offices. The list below outlines some of the funds available to local governments (among other entities, such as tribal governments, state governments, and nonprofits) of interest to the region. The list is an excerpt adapted from a blog post from the Sabin Center for Climate Change Law at Columbia University, written by Amy Turner. 
Local Government Eligible IRA Funding
Greenhouse Gas Reduction Fund: a new greenhouse gas reduction fund, administered by the EPA, will provide billions of dollars in direct and indirect investment in projects to reduce greenhouse gas emissions at the local level. 
Climate Pollution Reduction Grants: two appropriations to be administered by the EPA are open to municipalities for climate action planning and reduction of greenhouse gas pollution. 
Clean Heavy-Duty Vehicles: a $600 million appropriation to the EPA will fund a program to cover incremental costs associated with replacing non-zero-emissions, heavy-duty vehicles with zero-emissions, heavy-duty vehicles, as well as for fueling and charging infrastructure, and for workforce development and technical activities. 
Low Emissions Electricity Program: A $17 million EPA appropriation for outreach and technical assistance to, and partnerships with, state, tribal and local governments for the purpose of reductions in greenhouse gas emissions that result from domestic electricity generation and use.
Environmental and Climate Justice Block Grants: a new block grant program will make $2.8 billion available for (1) "community-led air and other pollution monitoring, prevention, and remediation, and investments in low- and zero-emission and resilient technologies"; (2) mitigation of urban heat islands, extreme heat, wood heater emissions, and wildfires; (3) reducing indoor air pollution; (4) climate resilience and adaptation; and (5) "facilitating engagement of disadvantaged communities in state and federal advisory groups, workshops, rulemakings, and other public processes." In addition to these direct funding amounts, a $200 million appropriation is made for technical assistance in connection with the foregoing. 
Investing in Coastal Communities and Climate Resilience: a $2.6 billion NOAA program will provide funding and technical assistance for the conservation, restoration, and protection of coastal and marine habitats and resources, and to enable coastal communities to prepare for extreme storms and other changing climate conditions. 
State and Private Forestry Conservation Programs: a $1.5 billion appropriation to the U.S. Department of Agriculture will support tree planting activities through the Urban and Community Forestry Assistance Program.
Neighborhood Access and Equity Grant Program: a Federal Highway Administration program will provide funding for highway removal, remediation, or capping; mitigating local impacts of highways; building or improving "complete streets, multiuse trails, regional greenways, or active transportation networks"; and providing "affordable access to essential destinations, public spaces, or transportation links and hubs." 
Environmental Review Implementation Funds: a $100 million appropriation to the Federal Highway Administration will provide funding to facilitate and build capacity for environmental review of surface transportation projects that require federal approval.