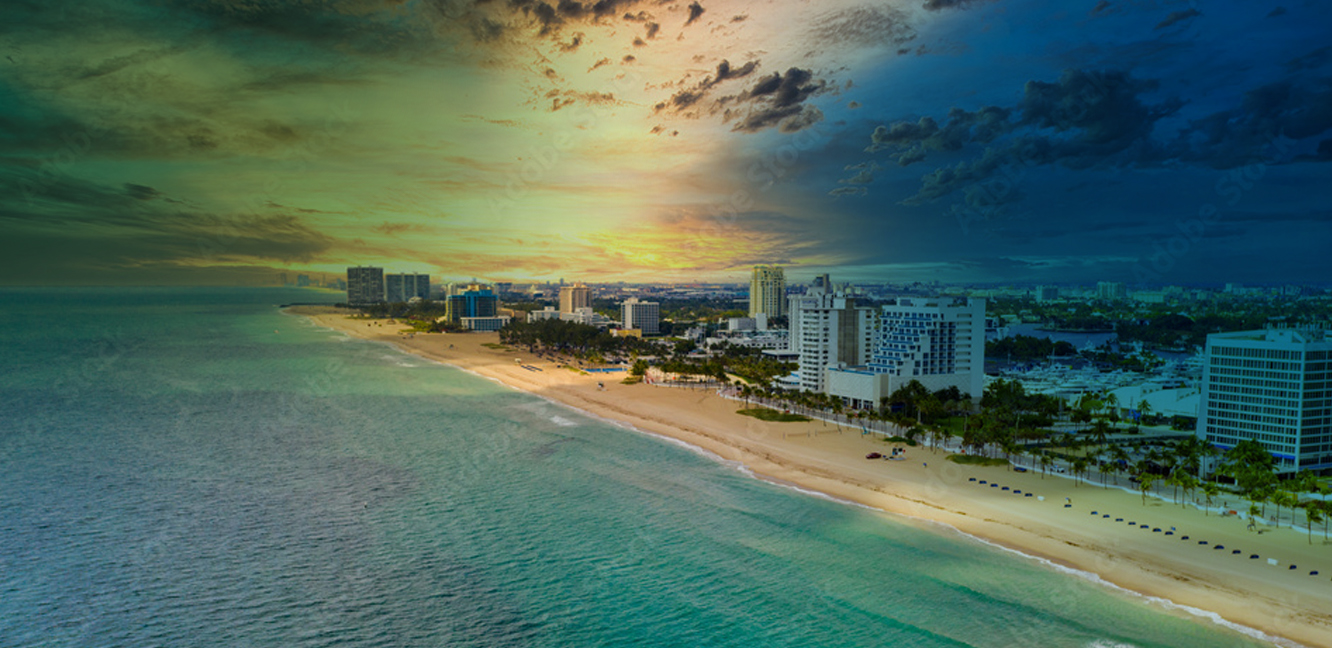 News
Monroe County Advances Road Elevation Project
May 1, 2019
This year, Monroe County has taken steps to adapt the county road systems to projected sea level rise and increased frequency of king tide flooding. In accordance with the Regional Climate Action Plan's recommendation to prioritize adaptation investments to reduce the impact of flooding and sea level rise on transportation infrastructure, particularly on evacuation routes (RR-6), Monroe County is using local modeling of tidal flood behavior and the County's mobile LiDAR elevation data to create a roads adaptation plan for Keys' 300+ miles of roads. The County is working with infrastructure engineering firm, HDR, to analyze the impacts of current and projected sea level rise on all county roads, develop an implementation plan, and set a timeline to adapt roads for sea level rise. The roads vulnerability analysis will consider population density, environmental and site conditions, and frequency of flooding.
Monroe County is among the most vulnerable communities in the nation to rising sea levels–within the county's 120-mile archipelago of islands, most of the roads are at or just above sea level. Many of these roads currently flood during the fall king tide season or other routine high tide events, resulting in destruction of the underlayment of the roads, interference with traffic, discharge of poor water quality in large quantities to nearshore waters, and compromised drainage systems. The tidal flooding forces residents to drive their vehicles through up to 16 inches of saltwater and can limit pedestrian access to residential areas, and deter tourism. Read more.
The plan will include a cost-benefit analysis of adapting roads to sea level rise impacts, guidance of how much impacts can be offset, and locally appropriate adaptation strategies for each of the Keys. While flood mitigation measures can be costly if performed in a disconnected, untimely manner, or on an emergency basis, additional costs associated with adapting roadways to sea level rise can be reduced through comprehensive planning that incorporates road elevation upgrades into periodic maintenance based on projected vulnerability over time.
Based on the results of this analysis, the roads adaptation plan will include new policy considerations and design criteria for acceptable levels of service to roads. In order to aid the implementation of the technical recommendations of this plan, Monroe County foresees needing new policy approaches that account for future flood risks, level of service prioritization, regulatory strategies for permitting with other agencies, storm water dynamics, and funding strategies for long term decisions. The final implementation plan will include an analysis and compilation of implementation strategies for the county to consider.