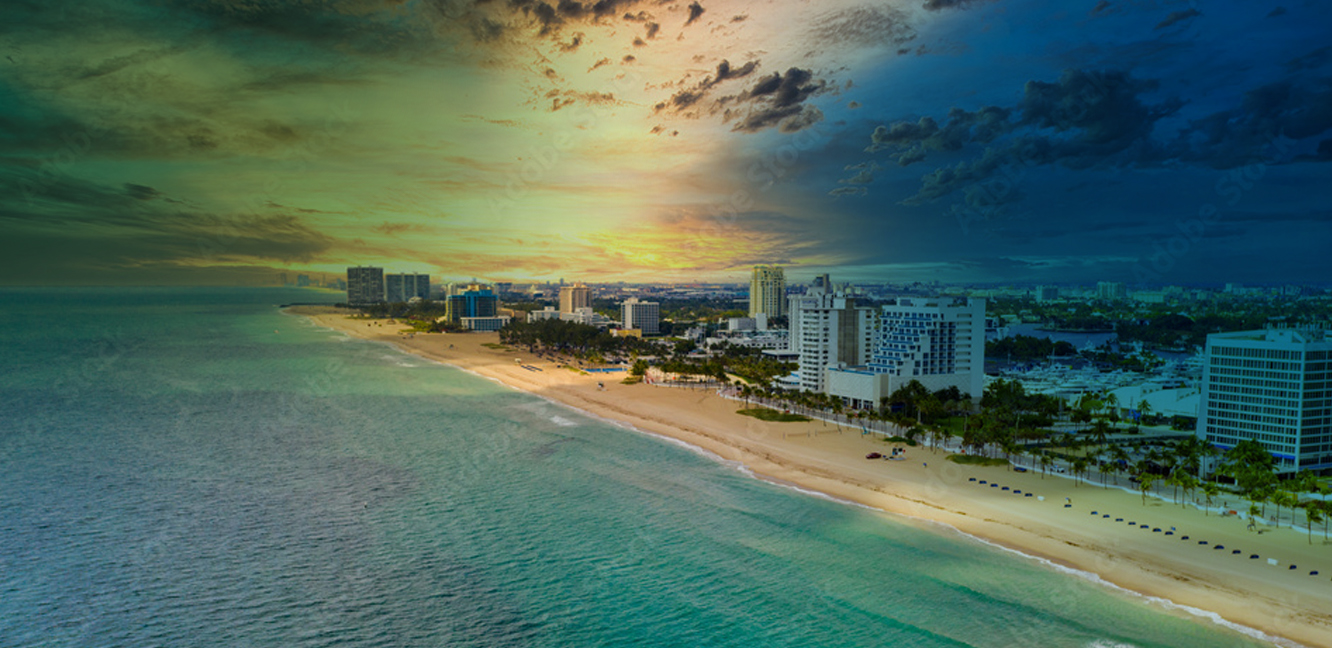 News
Miami-Dade County Unveils Sea Level Rise Strategy
April 8, 2021
In February, Miami-Dade County released its Sea Level Rise Strategy, outlining the County's vision for regulatory change, project, and program investments to help Miami-Dade County's communities adapt to rising sea levels. In the report's Foreword statement, Mayor Levine Cava acknowledges that the Strategy will require "sustained commitment from our Board of County Commissioners and our 34 municipalities and active engagement and collaboration with our universities, businesses, community-based organizations, nonprofits, and the public." Levine Cava also underscores the importance of collaborating with regional, state, and federal partners to achieve economies of scale in funding for joint projects. 
The report outlines ten key actions that are the most impactful regulatory and policy changes, investments, and planning efforts the county will pursue to reduce future risk, which was identified through engagement and input with hundreds of residents, community leaders, and partner organizations. These actions include:
Accelerate Adaptation Action Areas across the County.

Require County projects be designed for sea level rise.

Establish safer building and seawall elevation standards. 

Ensure development avoids flooding neighboring properties.

Enhance flood protection by expanding greenways and blueways.

Flood-proof the County's most vulnerable critical facilities.

Integrate green infrastructure into County projects.

Prepare for disaster recovery to accelerate inclusive adaptation.

Address vulnerable septic systems.

Increase affordable, resilient housing on high ground within SMART Plan transit corridors.
The county plans to update the strategy every five years and monitor progress toward implementation of each of the identified actions. Guiding principles established through the public and departmental engagement process informed the development of the ten key actions. These guiding principles state that adaptation investments must make the community safer, reduce environmental pollution, be equitable, build with nature, be flexible, and well aligned with other initiatives. The Strategy details funded or completed County resilience projects, totaling approximately $1.7 billion, and outlines unfunded projects that the County is seeking resources to complete.  In addition to the main report, the Strategy includes three supporting documents or mini-guides — a summary of the impacts of sea level rise; how to tailor adaptation to different areas across the county; and tools & case studies.