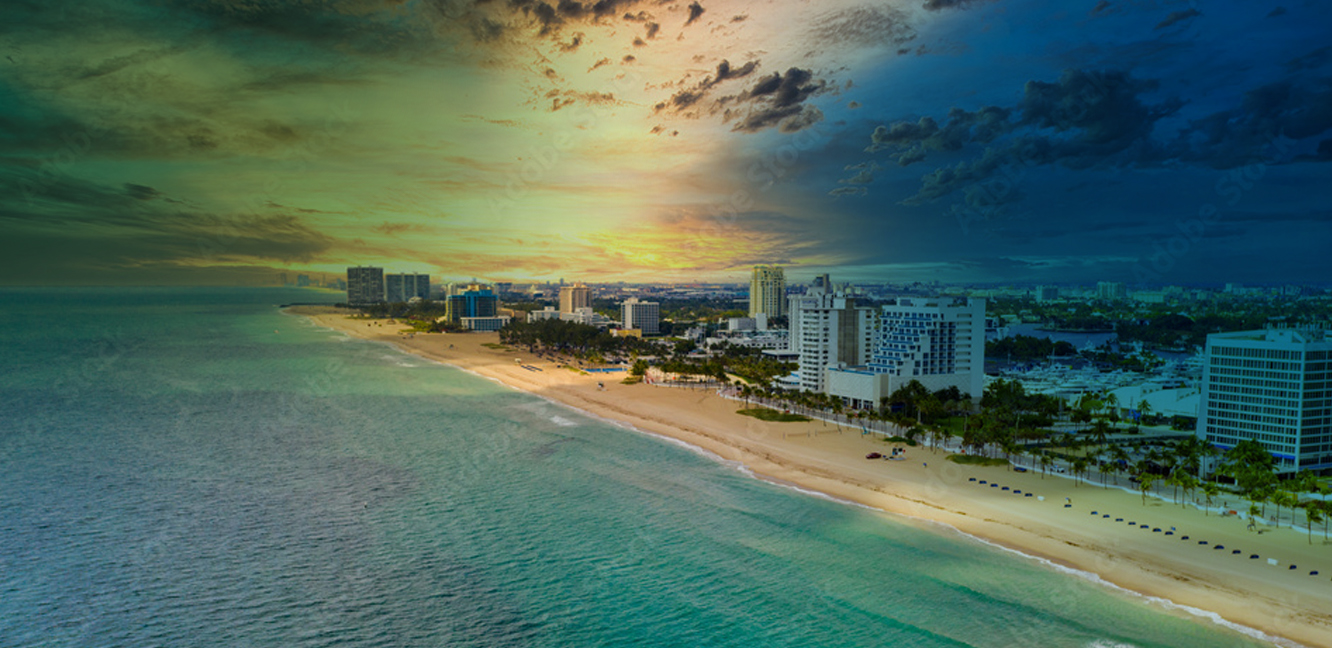 News
Miami-Dade County Submits Comments to the Army Corps of Engineers on the Back Bay Study
October 20, 2020
Earlier this summer, the United States Army Corps of Engineers (USACE) released the Draft Integrated Feasibility Report and Programmatic Environmental Impact Statement for the Miami-Dade Back Bay Coastal Storm Risk Feasibility Management Study. The study examines the impacts of and potential responses to storm-surge damage in Miami-Dade County, including coastal and inland areas that are at risk from coastal-storm flooding and sea-level rise, and outlines potential solutions to reduce damage and risks within seven focus areas most vulnerable to storm surge flooding, including Arch Creek, Aventura, Cutler Bay, Little River, Miami River, North Beach, and South Beach. The study also includes critical infrastructure vulnerable to storm surge flooding on a county-wide basis. 
To optimize protection of critical infrastructure and the health and stability of the community, Miami-Dade County submitted comments and recommendations to the USACE regarding the measures outlined in the Tentatively Selected Plan. The County urged the USACE to augment and improve outlined risk management measures, calling for the Corps to: 
Assess flood risk more completely before recommending structural measures which could negatively impact the existing Central and Southern Florida Flood Control System.

Align and integrate the proposed structural measures with other local, state, and federal projects.

Ensure that the proposed structural measures do not negatively affect the environmental, economic, cultural, and aesthetic value of the Biscayne Bay.

Equitably address storm surge risk across all neighborhoods.

Protect existing critical infrastructure from coastal storms.

Incorporate Natural and Nature-Based Features (NNBFs), which have been overwhelmingly supported by Miami-Dade residents, community leaders, and local experts in public meetings and during the public comment period.

Expand non-structural measures and revisit the assumptions used to identify properties for nonstructural measures to ensure that the analysis does not systematically undervalue the benefits of protecting apartment buildings, smaller buildings, and properties in historically redlined neighborhoods.

Continue to prioritize cost-effective nonstructural measures.

Further evaluate structural measures presented in the conceptual level designs, as they present many significant issues which need to be resolved.
The County looks forward to its continued partnership with the Corps and the community to refine and optimize risk reduction. Read the County's full response letter.