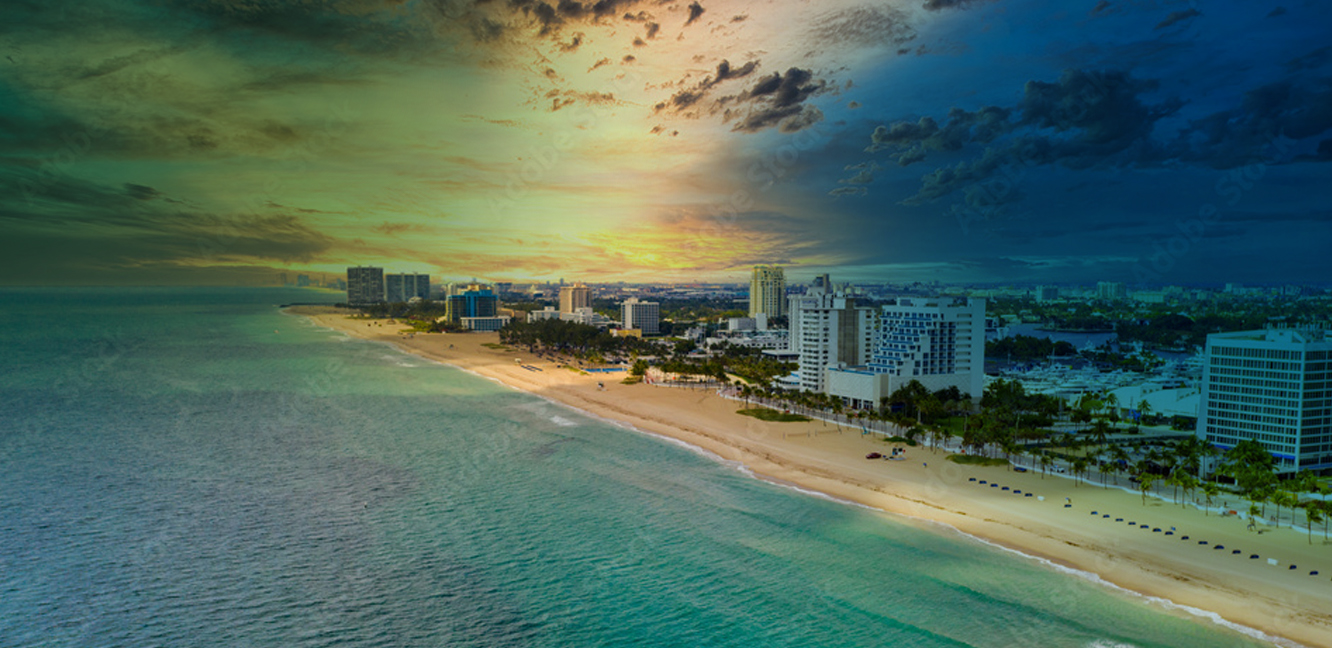 News
FDEP Advances Rulemaking for the State's First Significant Application of Sea Level Rise Information
April 8, 2021
The Department of Environmental Protection (FDEP) has held two public workshops in the first quarter of 2021 soliciting input and comments on a rulemaking process to define the state's first significant application of sea level rise (SLR) information. Senate Bill 178 ("Public Financing of Construction Projects"), unanimously passed during the 2020 Legislative Session and subsequently signed by the Governor, requires that state agencies, local governments, and any other public entities conduct a Sea Level Rise Impact Projection (SLIP) Study before initiating construction of any state-funded project in a coastal building zone. The law takes effect on July 1, 2021. 
The development of SLR projections to assess flooding, inundation, and wave action damage risks related to publicly-funded coastal infrastructure over its expected life (or 50 years, whichever is less) is a critical first step in reducing coastal vulnerability. The FDEP is developing an online tool for use in conducting the SLIP studies. The current draft rule language indicates that the sea level rise scenarios used for analysis must, at a minimum, include the NOAA Intermediate-High sea level rise scenario from the 2017 National Oceanic and Atmospheric Administration (NOAA) report. The Compact's own unified regional sea level rise projections, updated most recently in 2019, include the use of the NOAA Intermediate-High curve. The Compact's guidance suggests using the NOAA Intermediate-High curve for non-critical infrastructure in service during or after 2070. 
Throughout the Compact's eleven-year history and three comprehensive updates to its unified sea level rise projection (and accompanying guidance documents), it has determined that the application of multiple curves is the most prudent approach; selection of an appropriate curve should reflect the infrastructure's value, lifespan, adaptability, interdependencies, and cost. Forward–thinking risk management is integral to avoiding loss of service, loss of asset value, and most importantly, loss of life or irrecoverable resources. At the same time, in the face of limited resources, less conservative planning curves (e.g., the Intergovernmental Panel on Climate Change median) can be safely utilized for low-risk projects that are easily replaced, have a short lifespan, are adaptable, and have limited interdependencies with other infrastructure or service, in order to reduce overall project costs. Further information can be found in the Compact's 2019 SLR Projection Guidance Report here.