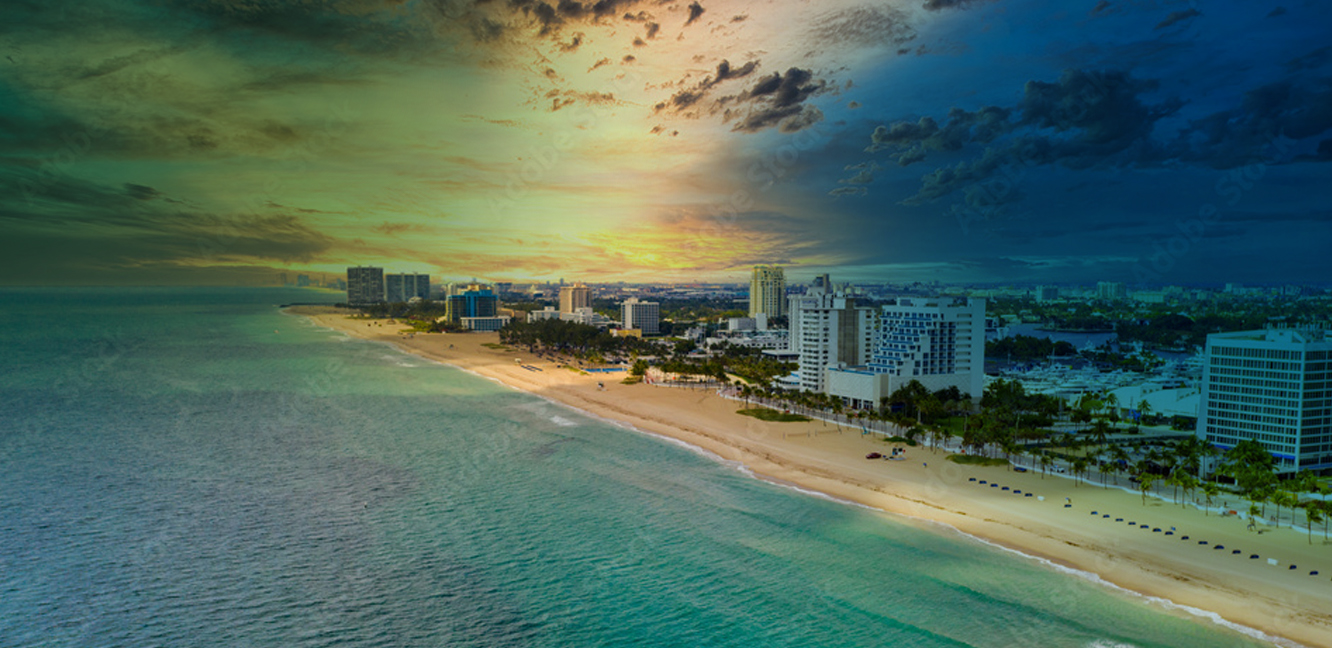 News
Elevate Your Voice: Public Comment Open until August 19th on Army Corps Coastal Storm Risk Plan for Miami-Dade County
July 15, 2020
With the intent to reduce the risk related to storm surge from a 1 in 100 year storm event in Miami-Dade County, the U.S. Army Corps of Engineers recently released its draft feasibility study. It proposed measures to reduce damage from storm surge in certain coastal areas. This project looks at future storms which will be amplified by sea level rise between now and the end of the study period (2079). However, this study has a specific scope and is not meant to address other types of flooding (e.g. tidal, stormwater) and the proposed measures are not designed to reduce impacts from nuisance flooding exacerbated by sea level rise. It is imperative for the community to provide comment on the draft plan to ensure it reflects the community's input, concerns, and priorities. Public Comment is open until August 19th, and can be sent via email here or via the website. 
The study comes after a call from Congress to the Corp, the federal government's engineering arm, to develop plans to protect multiple coastal communities across the U.S. — like Norfolk, Charleston, and Miami — vulnerable to storm surge. The current version of the plan is $4.6 billion, of which the federal government would pay 65%, with the remainder covered by local governments. The proposed measures are not designed to reduce impacts from nuisance flooding exacerbated by sea level rise. It includes four main components: 
County-wide

Critical infrastructure: floodproofing critical facilities such as hospitals, fire stations, pump stations etc.

Within seven focus areas (Arch Creek, Aventura, Cutler Bay, Little River, Miami River/Edgewater, North Beach, and South Beach)

Non-structural measures: elevating 2,300 homes and floodproofing 3,850 buildings (the vast majority of which are condominiums and apartments).

Structural measures: constructing a series of floodwalls totaling six miles in length and ranging from one foot to 18 feet high above ground, depending on the location. These are proposed to connect to surge barriers at the Miami River, Little River, and Biscayne Canal.

Nature-based features: restoring mangroves and native vegetation in Cutler Bay focus area.
It should be noted that the components of the plan are severable — the public can voice its support for significant federal investment to reduce risk to people and property in Miami-Dade County, while not supporting all aspects of the Corp's recommendations.