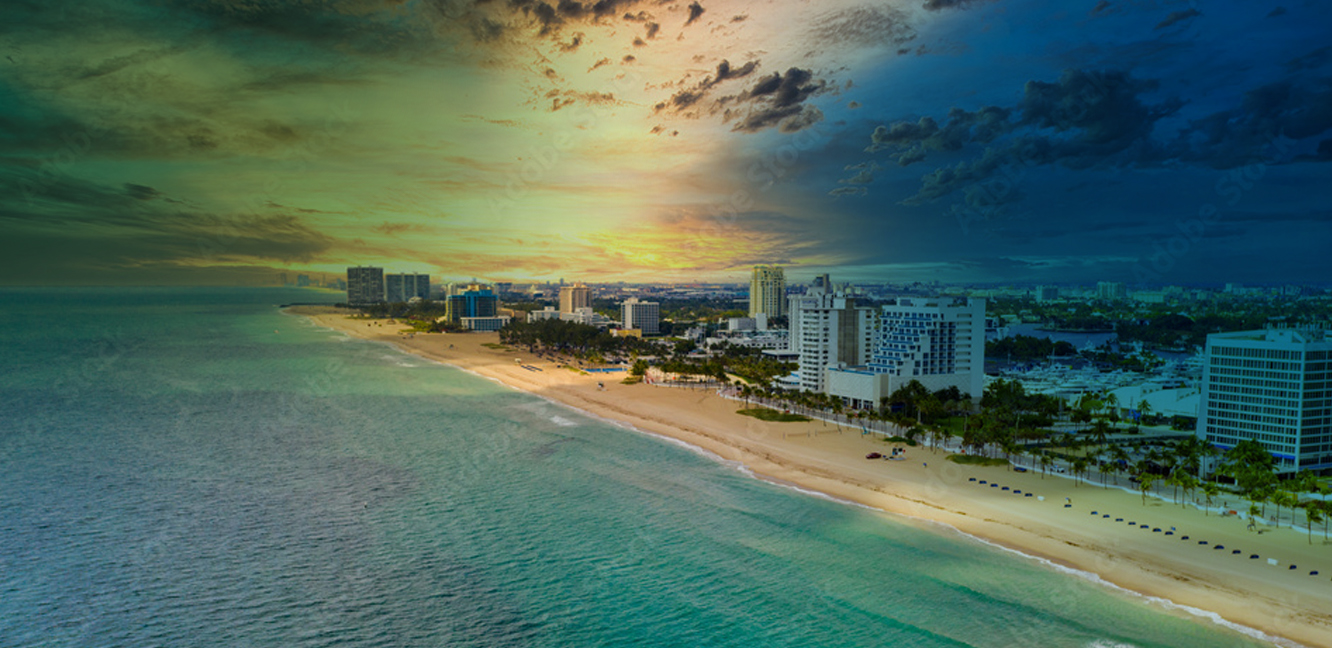 News
Compact Region Receives $29.7M from Volkswagen Settlement to Purchase Electric Transit Buses
October 13, 2022
In August, the state announced the distribution of more than $68 million in funding, made available via the Volkswagen Settlement Fund, toward the purchase of electric transit buses to replace existing diesel transit buses. The funding will support electric bus conversion in 13 Florida counties – including all four compact counties. In sum, the Compact region captured nearly 44% of the total funds available, which will bring almost 100 new battery-powered buses to Southeast Florida.  
Phasing out diesel transit buses in favor of electric buses is a critical  strategy for the reduction of  regional transportation emissions, the sector responsible for the largest share of regional emissions in Southeast Florida. To this end, the Compact has previously developed a guidance product to support local governments in expanding electric vehicles and transitioning public fleets to electric.  
This funding further advances the counties' established goals for fleet conversion and builds upon ongoing initiatives to fund electric buses. Broward County has made significant strides toward its ambitious goal of a zero emission bus fleet by 2035. Twelve Proterra electric buses began service on October 6, 2021. Thirty Proterra electric buses were ordered, along with two electric commuter type buses, all to be delivered and in service in the Spring of 2023. With the $7.8M award towards the purchase of 26 additional electric buses in FY2023, Broward County will have over 15% of its bus fleet fully electric.
The $19.8 million award to Miami-Dade County – the largest of any single county – will also propel the county toward its objective of electrifying 80% of light vehicles and 50% of buses by 2030. Miami-Dade County's Department of Transit and Public Works (DTPW) has already begun to receive the first of a total of 75 electric buses manufactured by Proterra and is procuring 100 additional electric buses for the South Dade Bus Rapid Transit (BRT). Upon the delivery, DTPW will run one of the largest fleets of electric buses in the United States.
Electric Transit Bus Funding
DEP Grant Support
Total Electric Buses To Be Purchased

Broward County Transportation Department

$7,800,000

26

City of Key West

$300,000

1

Miami-Dade (DTPW)

$19,800,000

63

Palm Beach County (PalmTran)

$1,800,000

6

Compact Region Share
$29,700,000
(43.6% of total funds available)
96

Total

$68,100,000

227
The Florida Department of Environmental Protection (DEP) also announced $57 million in funding to seven school districts in Florida, including Broward, Miami-Dade and Palm Beach. To be eligible, school districts had to be within an air quality priority area designated in the mitigation plan and had to provide at least a 25% cost share. 
Of the nearly half-a-million school buses nationally, fewer than 1% of them are electric (as of 2021). Beyond the emission reduction implications of electrifying school bus fleets, the health benefits to children cannot be understated. The most harmful diesel exposure is for students inside the bus where pollution has been shown to be as much as 10 times ambient levels. Such exposure is associated with reduced lung development in children—the risk of which can be similar to that of exposure to maternal smoking.
Funding from the federal government will also continue to be available through the Clean Commute for Kids Act, which creates a $25 billion grant program within the EPA over 10 years to fund zero-emission school buses.
The Compact applauds the region's school districts for their success in seizing the DEP grant opportunity and looks forward to continued partnership in fully transitioning all types of transit buses in the region to electric. 
Electric School Bus Funding
DEP Grant Support
Total Electric School Buses To Be Purchased

Broward County

$15,718,899

60

Miami-Dade County

$11,671,200

50

Palm Beach County

$11,500,000

50

Compact Region Share
$38,890,099
(71.4% of total funds available)
160
Total
$54,392,734
218