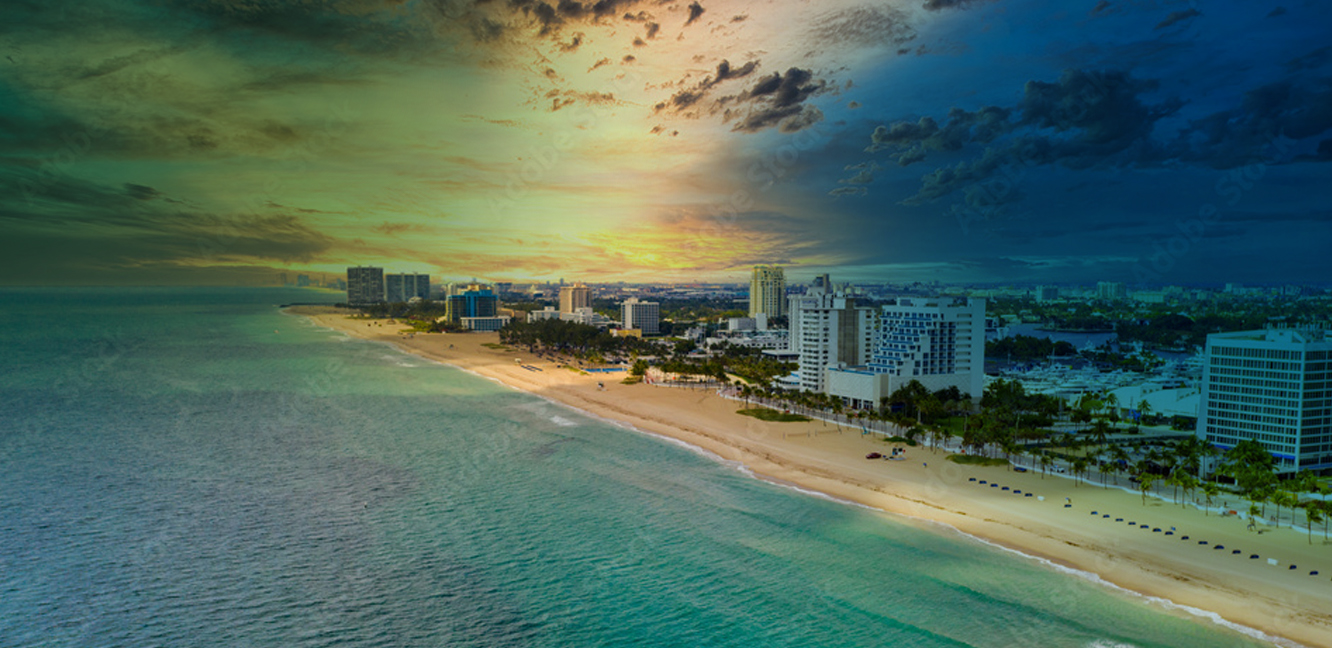 News
City of Miami Approves Goal of Carbon Neutrality by 2050 and Releases Green Economy Plan
March 29, 2022
In November, the Miami City Commission voted unanimously to grant final approval to its greenhouse gas (GHG) reduction plan Miami Forever Carbon Neutral, committing the city to achieve carbon neutrality by 2050. The city envisions that its carbon mitigation and climate adaptation commitments are directly aligned with its goals to reduce socioeconomic disparities and increase economic resilience through the advancement of a green economy. To this end, it has also released a report: Growing the New Green Economy: Analysis of City of Miami's Green Economy and Action Plan for Expansion (Green Economy Report), which identifies the elements of Miami's economy that will support climate action and the shift to the new green economy.
The Green Economy Report is an Appendix to the Miami Forever Carbon Neutral plan, and enumerates strategies that the city, partners, and residents can pursue to ensure that the transition to a carbon-free future benefits all of our communities. The report outlines Miami's existing green economy ecosystem, including the industries, institutions, and policies that are currently supporting its growth, and identifies key characteristics of Miami's green workforce so that the city and its partners can support green economic growth in a way that intentionally supports the creation of living wage and career pathways for underserved communities.
To shepherd this work, the city of Miami has also hired a new Chief Resilience Officer, Shelby Busó. Busó comes to the city of Miami from Atlanta, where she served as Chief Sustainability Officer for both the city of Atlanta and the Mayor's Office of Resilience. Prior to her work at the city of Atlanta, she served as director of community advancement, market transformation and development for the U.S. Green Building Council in Georgia. Busó also served as director of sustainability for Central Atlanta Progress, a nonprofit corporation dedicated to smart, sustainable business development in downtown Atlanta.