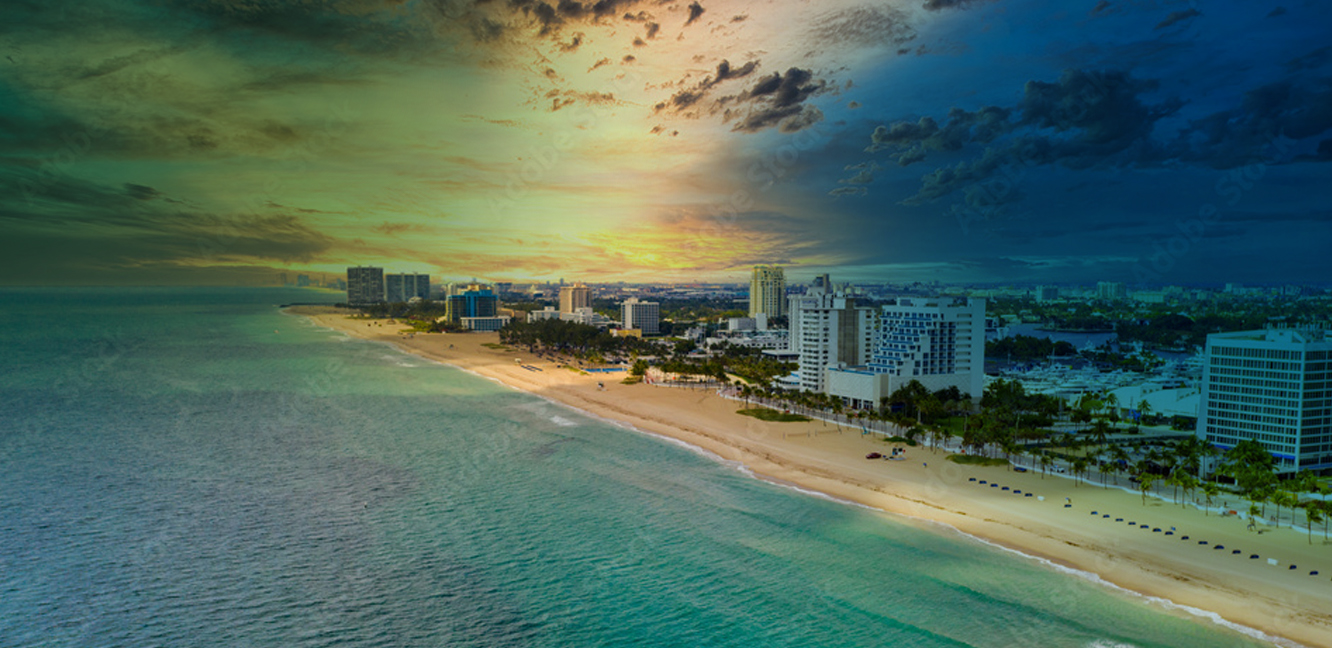 News
Broward County Welcomes Release of Federal Climate Preparedness Report
November 20, 2014
– Former Commissioner Jacobs and Broward County staff played key roles in the development of the report –
DATE: November 18, 2014
MEDIA CONTACT: Jason Liechty
Environmental Planning and Community Resilience Division
PHONE: 954-257-7408
EMAIL: jliechty@broward.org
BROWARD COUNTY, FL – After nearly a year of work, including significant efforts by Broward County officials, a task force of state and local leaders examining how the federal government can better aid communities dealing with the impacts of climate change presented its recommendations to Vice President Joe Biden and senior White House officials at a ceremony in Washington, DC, yesterday.
Broward's Environmental Planning and Community Resilience Division (EPCRD) Director Dr. Jennifer Jurado said, "This report will help align federal, state, and local resources in a much more effective way in the future, ensuring that resilience, public safety, and environmental protection are core considerations for public investments. The report is very timely for Broward and South Florida as we collectively undertake significant efforts to improve community resilience."
President Obama named former Broward County Commissioner Kristin Jacobs, to the State, Local, and Tribal Leaders Task Force on Climate Preparedness and Resilience last December, along with 25 other governors, mayors, tribal leaders, and county officials from across the country.
Liechty added, "We've built some very productive relationships with the federal government and other state and local officials during the Task Force process, and we look forward to continuing to engage with these partners in the future."
The Task Force's recommendations are the culmination of a year of work soliciting input from state, local, tribal, and territorial governments, trade associations, academic institutions, nonprofit groups, and others to translate their first-hand experiences into action items for the federal government to support climate-ready communities. The recommendations offer guidance on how the federal government should modernize programs and policies to consider climate change, create incentives for community resilience, remove barriers to progress, create opportunities for sustainable economic development, and provide useful, actionable information and tools.
Strong advocacy from Broward County staff helped ensure that a number of County priorities were reflected in the Task Force recommendations. These include strong federal support for property assessed clean energy (PACE) programs; continued federal engagement in coastal and shoreline protection programs; federal facility participation in regional water resource planning; and emphasis on climate preparedness efforts that also support energy conservation and renewable energy.
The Task Force report also highlights the Southeast Florida Regional Climate Change Compact, the agreement by Broward, Palm Beach, Miami-Dade, and Monroe counties to work collaboratively on climate issues, as a national model of effective regional action to reduce carbon pollution and adapt to climate impacts.
More information on the Task Force report and related initiatives announced today by the Obama Administration, including the unveiling of a Climate Resilience Toolkit, can be found HERE.
Environmental Planning and Community Resilience
Broward County's Environmental Planning and Community Resilience Division protects, restores and enhances the quality, abundance and diversity of the County's natural resources through coordinated management efforts in five areas: water resource policy and planning, urban and natural lands management, beach and marine resources, energy and sustainability, and environmental monitoring. For more information, call 954-519-1270, visit our website or follow us on Twitter.